Senior Economist (Data Scientist)Indonesia, Thailand, Malaysia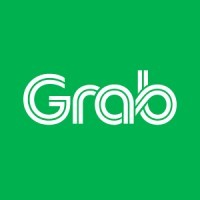 Grab
Data Science
Thailand · Indonesia · Malaysia
Posted on Saturday, November 18, 2023
Life at Grab
At Grab, every Grabber is guided by The Grab Way, which spells out our mission, how we believe we can achieve it, and our operating principles - the 4Hs: Heart, Hunger, Honour and Humility. These principles guide and help us make decisions as we work to create economic empowerment for the people of Southeast Asia.
Get to know the Team
The Marketplace Lab team functions like an incubator for solutions to the problems confronting Grab's marketplaces.

We seek to develop and test new ideas that lead to step-wise shifts in the efficiency and growth of our marketplaces. To do so, we prototype data science solutions for marketplace problems that continually recur, and work closely with product and business teams to experimentally validate them in our markets. Above all, we rely on a mix of strong marketplace understanding, business judgment, and technical competency to ideate, build and test new solutions.

The solutions we build and the insights we learn fundamentally reshape Grab's marketplace strategy and operations so that we can leave a lasting, positive impact to consumers, drivers and merchants in Southeast Asia.

We promote a culture of innovation by giving members the freedom to explore and advocate for new ideas. We are a growth-oriented team and enjoy raising the bar constantly for ourselves and others.
Get to know the Role
As a Senior Economist (Data Scientist) in the Marketplace Lab team, you will collaborate closely with product, strategy, and business teams around the region to test new solutions for Grab's marketplaces.
This is a cross-vertical role. We have a strong focus on, but are not limited to, the mobility and deliveries businesses

We are not limited to any particular problem space but typically focus on problem areas that benefit from a scalable data science solution and involve optimising marketplace efficiency or quantifying marketplace trade-offs
Projects will often require a combination of strategic thinking, communication, data analytics, and data science skills
The Day-to-Day Activities
Develop a deep understanding of our marketplace products and operations through discussions with product, strategy, and business teams around the region

Diagnose problems, identify key solutions and drive alignment with stakeholders

Coding work to build working prototypes to enable rapid experimentation

Design experiments and analyse results to evaluate impact and develop new insights

Lead discussions with product, strategy and business teams to drive changes in our product and operational strategy and translate validated insights into scaled-up, deployed products
The Must-Haves
A Bachelor's degree or above in Economics, Analytics, Data Science, Computer Science, Finance or related quantitative fields

2+ years of working experience in Economics, Analytics, Data Science, Computer Science, Finance or related quantitative fields

Ability to quickly grasp the fundamentals of a variety of businesses through a strong understanding of human behaviour, economic principles or strategic thinking

Ability to translate ideas into technical solutions

Experience with SQL, and Python or R to implement data analytics or data science techniques on large datasets

Effective communication skills and the ability to present complex subjects coherently to diverse audiences comprising generalists and specialists

Flexibility, passion, and energy to drive projects independently, while being able to collaborate effectively in a team environment as well
The Nice-to-Haves
Strong foundation in experimentation and causal inference techniques

Experience with Spark and big data

Experience developing packages in Python, R or other languages

Experience deploying machine learning models in production
Our Commitment
We recognize that with these individual attributes come different workplace challenges, and we will work with Grabbers to address them in our journey towards creating inclusion at Grab for all Grabbers.
Equal opportunity
Grab is an equal opportunity employer. We owe our success to the talents of our globally-diverse team and the varying perspectives they add to our thriving community.
Recruitment agencies
Grab does not accept unsolicited resumes sent by recruiting agencies. Please do not forward resumes to our job postings, Grab employees or other parts of the business. Grab will not be liable to pay any fees to agencies for candidates hired as a result of unrequested resumes.