Lead Product Manager, Catalog IntelligenceSingapore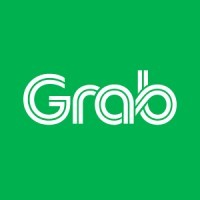 Grab
Product
Singapore
Posted on Friday, November 10, 2023
The Role
Grab is on the lookout for a forward-thinking and analytical Lead Product Manager to take charge of our Menu & Catalog Intelligence initiatives, with a special focus on Menu Quality, Coverage, and Management Efficiency. This pivotal role involves leading the enhancement of our marketplace's menu offerings by deploying cutting-edge technologies, including machine learning, computer vision, and Large Language Models (LLMs). The successful candidate will be instrumental in improving dish photos, increasing dish photo coverage, crafting compelling item descriptions, and creating rich metadata to elevate the customer experience and optimize merchant performance.
Key Responsibilities
5+ years of AI/ML product management or related experience, preferably in advertising

Experience managing products through the full life cycle: strategy, development, experimentation, launch, optimization, sunset. Experience launching a v1 product is a plus

You have a practical understanding of modern machine learning and its components

You are familiar with databases, SQL, and scripting languages

You have experience in some of the following domains: Algorithms, Architecture, Artificial Intelligence, Database Systems, Data Mining, Distributed Systems, Machine Learning, Networking, Statistics, Game Theory, or other experience with rigorous Quantitative Analysis or Systems Software implementation.

Demonstrated track record of collaborating with ML engineers and data scientists on technical design discussions and proposing simple, creative solutions to complex problems

Work collaboratively with teams from various departments including engineering, operations, marketing, and business to identify innovative opportunities and drive solutions that elevate the customer and merchant experience.

Oversee the advancement and deployment of new technologies to automate content creation and optimize operational strategies.

Drive the adoption of new tools and processes to streamline menu management and onboarding, improving productivity and user satisfaction.

Cultivate and nurture relationships with key internal stakeholders, leveraging their feedback to shape product development.

Direct the full product development lifecycle, from ideation to launch, including strategic planning, execution, and go-to-market activities.

Effectively communicate product visions, strategies, and progress across technical and non-technical stakeholders to foster widespread understanding and support.
The Must-Haves
Over 5 years of product management experience, with a focus on internal tools or platform development in a tech-centric environment.

A minimum of 3 years proven track record in enhancing product offerings and operational efficiency, preferably within a marketplace or e-commerce context.

Understanding of machine learning, computer vision, OCR, and Large Language Models, with practical experience in leveraging these technologies to address complex problems.

Exceptional analytical and problem-solving skills with a data-informed mindset.

Worked in AI Product management role

Excellent communication skills with the ability to articulate technical concepts to a diverse audience.

A history of successfully delivering impactful projects within designated timelines.
The Good-to-Haves
Experience with designing and conducting experiments utilising ML and LLMs to test hypotheses and improve product features.

A solid grasp of data science, statistical analysis, and ML model prototyping to drive significant business results.

Bonus if you have programming skills.
Equal opportunity
Grab is an equal opportunity employer. We owe our success to the talents of our globally-diverse team and the varying perspectives they add to our thriving community.
Recruitment agencies
Grab does not accept unsolicited resumes sent by recruiting agencies. Please do not forward resumes to our job postings, Grab employees or other parts of the business. Grab will not be liable to pay any fees to agencies for candidates hired as a result of unrequested resumes.