Data AnalystMalaysia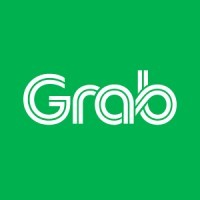 Grab
IT, Data Science
Malaysia
Posted on Thursday, November 9, 2023
Life at Grab
At Grab, every Grabber is guided by The Grab Way, which spells out our mission, how we believe we can achieve it, and our operating principles - the 4Hs: Heart, Hunger, Honour and Humility. These principles guide and help us make decisions as we work to create economic empowerment for the people of Southeast Asia.
Get to know the team & Role
The Trust, Identity & Safety team, also known as Integrity, acts as guardians of all our users on Grab. We leverage our rich data sets to find solutions for a wide range of problems such as safety, account takeovers, bad content and fraud. We're a hands-on team interested in the end-to-end data life-cycle from analyzing the behavior of our consumers, and identifying any anomalies to building detection and prevention modules for any suspicious activities. If you're passionate about solving complex problems with immediate real-world impact, we want you!
As the Data Analyst in Integrity, you will analyze Grab's data to develop insights about user behaviors and platform risks. You will translate these insights into recommended actions to combat many different types of risks. Your role will be to build optimal data driven strategies and measures to minimize the overall cost of risks to the Grab ecosystem, which spreads beyond the Grab platform and extends to Digital banks and many Partner companies to Grab.
The Day-to-Day Activities
Analysis of rich user, transaction and alternate data to surface patterns, trends, and bugs that help inform Grab's risk policies and processes and contribute to risk management mechanisms

Optimize Risk rules & algorithms to maintain strong risk management by rapidly identifying emerging harmful trends through data-driven analysis and developing tactical/strategic rules & algorithms to address them.

Perform data/statistical analysis to keep Risk systems and processes at the cutting edge of optimal risk prevention by identifying areas of potential risk and opportunity to improve measures, policies, controls

Develop and communicate insights and recommended actions to stakeholders to manage risk by contributing toward machine learning models, rules and other detection systems

Build & maintain dashboards for all stakeholders to provide visibility of key metrics, patterns and detection efficiency

Be a source of truth for risk metrics in the organization and own their logic as well as monitoring

Work cross-functionally on managing risk associated with Grab products, processes, and payment methods

Play the role of a data-driven strategic partner to risk-related decisions in his/her area and is considered to be the subject matter expertise
The Must-Haves
1-3 years of experience as a hands-on analyst in a high-tech company

A technical degree in Computer Engineering, Information Technology, Data Sciences, Maths or related fields.

Strong experience in handling large-scale unstructured data. Experience in SQL or other data handling tools, as well as the ability to learn more advanced data

Business intelligence experience using tools such as PowerBI and/or Tableau.

Working experience with any of the data analysis tools such as R and/or Python.

Experience with the application of experimentation and statistical techniques (such as hypothesis testing, probability distributions, regression, decision trees etc.)

Excellent written and verbal communication skills along with strong training skills.

Ability to make sound judgment calls independently when presented with difficult decisions, especially when only partial information is available

Ability to take initiative in a fast-moving environment
The Nice-to-Haves
Proficient in RDBMS such as PostgresQL or MySQL.

Proficiency in a local SEA language.

Good understanding of the risk management space in digital ecosystems.
Our Commitment
We are committed to building diverse teams and creating an inclusive workplace that enables all Grabbers to perform at their best, regardless of nationality, ethnicity, religion, age, gender identity or sexual orientation and other attributes that make each Grabber unique.
Equal opportunity
Grab is an equal opportunity employer. We owe our success to the talents of our globally-diverse team and the varying perspectives they add to our thriving community.
Recruitment agencies
Grab does not accept unsolicited resumes sent by recruiting agencies. Please do not forward resumes to our job postings, Grab employees or other parts of the business. Grab will not be liable to pay any fees to agencies for candidates hired as a result of unrequested resumes.