Software Engineer Flutter - Business EcosystemMalaysia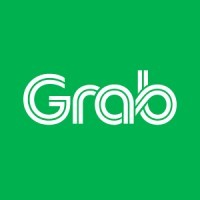 Grab
Software Engineering
Malaysia
Posted on Thursday, November 9, 2023
About Grab
When people talk about Grab, they generally refer to the apps that we develop, optimize and maintain. With all eyes on us, you'll be treated as a hero when you deliver according to our high expectations. Our mobile engineering team is a large international group of highly talented developers who strive for quality and innovation.
You'll be working in an agile and test-driven development environment.
Apart from developing new features and platforms and maintaining existing products, you also trial and evaluate new mobile technologies.
We are continuously looking to innovate our transportation and payment platforms, which requires the help of top-notch Flutter engineers. Our production scale is massive. We process thousands of bookings a day and regularly see hundreds of millions of traffic data per month. When you push out new code millions of people will see what you made within seconds. Operating on this level is hard but deeply rewarding.
Get to know the Team:
GrabAds is a recent addition to Grab's fast growing portfolio. GrabAds allows Advertisers, Agencies, and Merchants to engage consumers via beautiful online experiences. Through our unique ecosystem and transacting user base, our clients are able to reach their desired audiences at scale, while driving measurable business outcomes. We would want to invite passionate engineers to join our journey, to create value for our consumers, drivers, merchants, and advertising partners, while continuing to make everyday lives better across Southeast Asia.
Get to know the Role:
As a Flutter engineer, you are expected to work on both product development as well as engineering improvements.
The Day-to-Day Activities
Work closely with the product and design team to understand requirements, provide product feedback, own and implement the product from start to finish.
Participate in technical discussions with other engineering teams
Write code that is reusable, scalable and testable. Make sure products are delivered on time and with high quality.
Experience in maintaining applications with a high user base via crash analytics, remote debugging and continuous integration.
Collaborate with QAs to make sure our app releases are always worthy of five star ratings.
Review code from other team members, provide constructive feedback and strive to raise the engineering bar.
Take initiative to improve the codebase proactively. Propose and set better engineering solutions for the team.
Be responsible and responsive during on-call duty. Able to debug and troubleshoot production issues.
Provide technical guidance, mentorship and knowledge sharing to peers.
Requirements:
3+ years of mobile development experience, 2+ years of Flutter engineering experience.
Fluent in Dart programming language.
Understanding of programming paradigms such as OOP, TDD, reactive programming and dependency injection.
Working knowledge of several architectural approaches including clean architecture like MVVM or Flux.
Experience in maintaining applications with a high user base via crash analytics, remote debugging and continuous integration.
Highly accountable and takes ownership of one's own work.
Eager to learn, to take more responsibility and create impact on millions of users.
Good to have:
Experience in optimizing app performance: network data consumption, battery, storage, app size, app launch time, etc.
Experience in iOS/Android native development.
Experience in HTML development.
Equal opportunity
Grab is an equal opportunity employer. We owe our success to the talents of our globally-diverse team and the varying perspectives they add to our thriving community.
Recruitment agencies
Grab does not accept unsolicited resumes sent by recruiting agencies. Please do not forward resumes to our job postings, Grab employees or other parts of the business. Grab will not be liable to pay any fees to agencies for candidates hired as a result of unrequested resumes.