Risk Ops AnalystMalaysia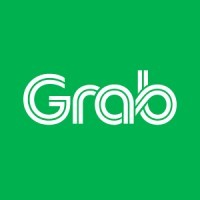 Grab
IT, Operations
Malaysia
Posted on Thursday, November 9, 2023
Life at Grab

At Grab, every Grabber is guided by The Grab Way, which spells out our mission, how we believe we can achieve it, and our operating principles - the 4Hs: Heart, Hunger, Honour and Humility. These principles guide and help us make decisions as we work to create economic empowerment for the people of Southeast Asia.

Get to know our Team

The Risk Operation team is a team of dedicated professionals who are deeply passionate about risk management and safeguarding the integrity of Grab's financial operations. Put your 'Fraud Prevention' knowledge to use while developing strategies for risk mitigation and ensuring we have a safe platform. If you are looking for an opportunity to contribute to the security and trustworthiness of our financial operations, then you should join our team!

Get to know the Role

We are looking for a highly motivated and detail-oriented individual to join our team as a Risk Operations Analyst. In this role, you will be responsible for conducting risk assessments, detecting and investigating fraudulent activities, and implementing risk mitigation strategies. The ideal candidate should have a strong understanding of fraud, thrive in a fast-paced environment, and possess excellent communication abilities. This role is essential in ensuring the security and integrity of Risk Operation, thereby protecting the organization from potential harm, both financially and reputationally. In return, you will have the opportunity to make a significant impact on our financial security and contribute to the continued success of a leading technology company.

The Day-to-Day Activities

● Analyze transactional data to identify and prevent fraudulent activities.
● Investigate suspicious activities, conduct root cause analysis, and implement remedial actions for fraud incidents.
● Prepare accurate reports on risk assessment findings, fraud incidents, and mitigation actions
● Perform risk assessments to identify potential vulnerabilities and opportunities for improvement in our operations.
● Collaborate with cross-functional teams to improve risk management policies and procedures.
● Assist in developing and delivering training programs to educate employees on risk awareness and fraud prevention.
● Stay up to date with the latest industry trends, emerging risks, and regulatory requirements to enhance risk management practices

The Must-Haves

● You have Heart, Hunger, Honour and Humility
● You are experienced in risk operations, fraud detection, or a similar role
● You have experience with fraud prevention tools, technologies, and techniques.
● You have strong analytical skills with the ability to interpret complex data and identify patterns.
● You have outstanding interpersonal and communication skills for effective collaboration with cross-functional teams.
● You showcase excellent problem-solving skills and meticulous attention to detail.
● You have the ability to work independently and manage multiple priorities in a fast-paced environment.
● You have strong knowledge of risk management principles, methodologies, and best practices.
● You have strong Microsoft Excel and SQL skills.
The Nice-to-Haves
● You have experience with chargeback, KYC/KYB, or AML is desired
● Having knowledge in programming languages (HTML, CSS, JavaScript, VB Script) to drive process automation would be an added advantage
Our Commitment

We recognize that with these individual attributes come different workplace challenges, and we will work with Grabbers to address them in our journey towards creating inclusion at Grab for all Grabbers.
Equal opportunity
Grab is an equal opportunity employer. We owe our success to the talents of our globally-diverse team and the varying perspectives they add to our thriving community.
Recruitment agencies
Grab does not accept unsolicited resumes sent by recruiting agencies. Please do not forward resumes to our job postings, Grab employees or other parts of the business. Grab will not be liable to pay any fees to agencies for candidates hired as a result of unrequested resumes.