Manager, 2W Driver EngagementPhilippines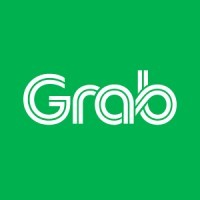 Grab
Philippines
Posted on Monday, November 6, 2023
Life at Grab
At Grab, every Grabber is guided by The Grab Way, which spells out our mission, how we believe we can achieve it, and our operating principles - the 4Hs: Heart, Hunger, Honour and Humility. These principles guide and help us make decisions as we work to create economic empowerment for the people of Southeast Asia.
Get to Know the Team
The Driver engagement team is part of the driver operations group which is part of the broader operations group handling end-to-end driver partner quality experiences and merchant partner back-end operations. Part of the group is also actively involved in all Safety and fraud-related activities.

The Driver Operations team supports all Grab's business verticals and operations in the Philippines and is responsible for all driver-related aspects of the platform.

As a team, it helps influence the overall strategic direction of the company, supporting the top management with driver partners and related management and insights.
Get to Know the Role
Lead and oversee overall driver-partners community for all existing (4W, 2W, Bike) + new fleet types, e.g. Taxi, Rent, Shuttle, and others (outside Metro Manila areas)
Management of driver-partner community (all existing + new fleet types, e.g. Taxi, Rent, Shuttle, and others)

Driver-partner welfare management

Travel in different locations to be able to speak with driver-partners groups or third parties that are involved in the community

Initiate projects that may help in building good relationships with driver-partner leaders and driver-partner communities

Able to analyze historical and predictive data and create and execute strategic and tactical action items to improve the growth of the driver-partner/driver community
The Day-to-Day Activities:
Provide team directions as well as roll up your sleeves, as necessary.

Work cross-functionally and understand operations objectives to provide customized driver-partner operations advisory and solutions, with the ultimate goal of having a balanced view of business and driver-partner motivations.

Relationship building between Grab and driver-partner community

Act as the voice and mediator of Grab through community support, both online and offline

Facilitate driver forums and meetings and cascade important information to driver-partners

Join in on dozens of conversations every day in driver-partner community chat group

Cultivate healthy relationships with the community

Provide timely and successful delivery of solutions according to driver needs and objectives.

Assist driver-partner's requests or escalations with urgency.

Able to manage the community when implementing the business needs

Translate numbers and insights into driver partner engagement action.

Support Ops' strategic and tactical projects and partnerships that are aimed at developing more robust driver partner engagement, quality and standards.

Responsible for periodic reporting on driver partner (e.g. industry monitoring) and related information and activities, in close consultation with the Driver engagement Manager related to OTC (Outside The Capital/ Metro Manila)

Responsible for setting, tracking, analyzing, and presenting data, as well as monitoring and delivering agreed OKRs to ensure actions are taken to achieve objectives and contribute to the company-wide strategic agenda.

Continuously identify opportunities to improve ways of working with high-quality drivers and customer satisfaction in mind.

Proactively work with local and regional groups to share best practices and efficiently use learning tools.

Ensure compliance with applicable company, legal, and regulatory requirements
The Must-Haves:
Bachelor's degree in any field related to business, economics, engineering, finance, or other similar field.

Adept at both strategy and operations - Strong background with at least 2 years of experience in Operations, Driver Management, Trucking, Logistics, Strategy or Operations Management Consulting.

Highly Analytical, insightful and keen to details

Passionate about Grabs social mission and making a positive impact internally and externally.

Strong motivator, collaborator and negotiator with excellent communication skills - e.g. Adept at influencing actions and decisions by working with various groups and individuals.

Strong leadership and people skills - Demonstrated experience in leading large-scale teams and projects.

Highly entrepreneurial, execution, resilient and agile.

Self-standing with a strong drive for excellence and has a growth mindset.

Know-how of Microsoft and Google Workplace tools

Examples of driving and implementing initiatives that have directly contributed to business transformations

Fluent in bisaya, ilocano, tagalog and english is a plus
Our Commitment
We are committed to building diverse teams and creating an inclusive workplace that enables all Grabbers to perform at their best, regardless of nationality, ethnicity, religion, age, gender identity or sexual orientation and other attributes that make each Grabber unique.
Equal opportunity
Grab is an equal opportunity employer. We owe our success to the talents of our globally-diverse team and the varying perspectives they add to our thriving community.
Recruitment agencies
Grab does not accept unsolicited resumes sent by recruiting agencies. Please do not forward resumes to our job postings, Grab employees or other parts of the business. Grab will not be liable to pay any fees to agencies for candidates hired as a result of unrequested resumes.