Associate, Regional Sales Ops & Analytics, Grab For BusinessMalaysia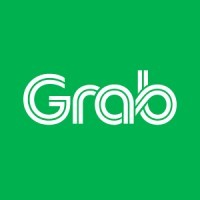 Grab
Sales & Business Development, Operations, Data Science
Malaysia
Posted on Monday, November 6, 2023
Life at Grab
At Grab, every Grabber is guided by The Grab Way, which spells out our mission, how we believe we can achieve it, and our operating principles - the 4Hs: Heart, Hunger, Honour and Humility. These principles guide and help us make decisions as we work to create economic empowerment for the people of Southeast Asia.
Get to know the Team
As a member of Grab, not only will you bring your skill sets to drive your team forward, but you will also develop your untapped potential and be inspired by some of the most amazing minds in the industry. Our team consists of both young and experienced individuals who are tenacious, motivated and energized by the fact that we exist to make a change - have a societal impact in Southeast Asia.
Grab for Business is the B2B SaaS team within Grab that helps to simplify business transportation, corporate food & package deliveries, corporate gifting as well as related services for companies across Southeast Asia. We actively engage with top companies and top brands across the region and it is imperative that we drive successful Salesforce CRM practices within our organisation. To this end, we are looking for a hands-on and operationally resilient Associate to manage and grow an expanding portfolio of regional Salesforce CRM responsibilities.
To perform this role well, the candidate needs to have strong communication skills, attention to detail, the ability to create and follow processes, and a track record of exceeding expectations.
Get to know the Role
To perform this role well, the candidate needs to have strong communication skills, attention to detail, the ability to create and follow processes, and a track record of exceeding expectations.
The Day-to-Day Activities
You will report to the Regional Manager - Sales Ops, CRM & Analytics

Grab For Business CRM structure design.

Directly build, implement and own the Grab For Business (GFB) Salesforce CRM regional strategy and roadmap that engages holistically with our multiple sales & marketing channels via our B2B solutions, and with thousands of our corporate clients across Southeast Asia.

Be responsible for all regional planning, implementation, and troubleshooting for Salesforce CRM related to Grab For Business. Identify SOPs, process improvements, and operational & technical issues and provide recommendations to ensure Salesforce CRM configurations for Sales and Marketing team usage meet all business requirements.

Manage the day-to-day Grab For Business operations for Salesforce CRM.

Maintain system integrity, access controls, operational efficiency, data hygiene, data privacy & compliance as per Grab policies related to the details of all corporate clients, as entered by Sales & Marketing teams. Drive SOPs with business teams that emphasise clean data flows.

Plan, configure and maintain the Salesforce CRM system architecture, data flows, dashboards, integrations, data warehousing and reporting to meet all B2B business needs

Partner with Grab for Business Marketing, Demand Operations team, and Sales Operations team to analyse leads and journey performance, and driving channel growth.

Align with business team stakeholders to analyse, document and drive business requirements via impactful CRM projects that increase overall team productivity. Drive the internal training, launch and adoption of all Salesforce tools & features by designing and creating new programs that improve best practice sharing and efficiency across sales teams.

Evaluate, document and own all third-party vendor technical relationships related to the Grab for Business usage of Salesforce CRM and represent the team within critical Grab-wide system update and integration projects

Be the subject matter expert for Customer flow and drive growth

Evaluate the corporate client CRM journey workflow and analyse the conversion funnel, drop-off points of friction and implement initiatives to improve all client journeys.

Analyse corporate client base, and develop a segmentation strategy to apply different journeys and CRM flows that drive growth for the business.
The Must-Haves
Education: Bachelor's Degree (preferred)

Work Experience: 2-4 years of hands-on, technical and operational experience working in a business CRM role dealing specifically with Salesforce for a B2B, SaaS, tech startup or established company.

Proven track record in building and driving operational excellence and best practices.

Ability to work independently and move rapidly with self-driven initiatives that increase the operational efficiency of the business.

Communication: Strong and effective communicator with good presentation and speaking skills who can verbally and visually articulate their point of view clearly and succinctly.

Data Analysis: Ability to collate, document and analyse high volume data across Salesforce CRM, leads generation channel, and other internal systems via reporting dashboards that shape business decisions by sales & marketing teams.

An ambitious, self-driven and highly motivated individual who can work well in a startup VUCA (Volatile, Uncertain, Complex, Ambiguous) environment. Should have demonstrated integrity and respect in the performance of their duties.
The Nice-to-Haves
An updated Salesforce Sales Cloud Consultant Certification is advantageous.

Experience with Marketing Automation tools such as SalesForce Pardot, Campaign Monitor etc.
Our Commitment
We recognize that with these individual attributes come different workplace challenges, and we will work with Grabbers to address them in our journey towards creating inclusion at Grab for all Grabbers.
Equal opportunity
Grab is an equal opportunity employer. We owe our success to the talents of our globally-diverse team and the varying perspectives they add to our thriving community.
Recruitment agencies
Grab does not accept unsolicited resumes sent by recruiting agencies. Please do not forward resumes to our job postings, Grab employees or other parts of the business. Grab will not be liable to pay any fees to agencies for candidates hired as a result of unrequested resumes.