Lead Technical Program Manager - Strategic ProgramsMalaysia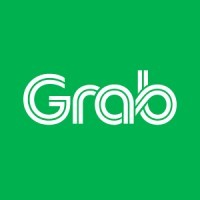 Grab
IT, Operations
Malaysia
Posted on Thursday, October 26, 2023
Life at Grab
At Grab, every Grabber is guided by The Grab Way, which spells out our mission, how we believe we can achieve it, and our operating principles - the 4Hs: Heart, Hunger, Honour and Humility. These principles guide and help us make decisions as we work to create economic empowerment for the people of Southeast Asia.
Get to know the Team
We're a high performing team of passionate, fun-loving and hardworking individuals with varied backgrounds who come together to support a common mission: enable Grab to deliver faster, better, and more efficiently with each and every roll out. Largely based in Singapore, our team members are spread across various countries managing multiple initiatives to deliver features that touch the everyday lives of millions of customers across South East Asia through Grab.
Get to know the Role
As a Technical Program Manager for Strategic Programs, you will be instrumental in defining, planning, and executing a portfolio of high-impact initiatives that are central to our company's strategic objectives. You will collaborate with cross-functional teams, set program objectives, and ensure the successful delivery of complex, strategic programs that contribute to our company's long-term vision and success.
The Day-to-Day Activities
Program Leadership: Lead and oversee a portfolio of strategic programs, ensuring they align with the company's strategic goals and vision.

Cross-functional Collaboration: Foster strong collaboration and communication with teams including engineering, product management, and data science to ensure alignment on program objectives and successful execution.

Advocacy & Stakeholder management: Actively and independently engage with company senior executives to identify new opportunities and to seek alignment on strategic priorities

Advocacy & Stakeholder management: Actively and independently engage with company senior executives to identify new opportunities and to seek alignment on strategic priorities

Strategic Planning: Develop program roadmaps & scopes, considering risks, dependencies, and resource requirements. Continuously monitor and adapt plans to address changing circumstances.

Strategic Planning Execute tech planning rhythms to ensure follow-through of deliverables via discussion framing, updates and tracking (e.g. alignment with senior Tech leadership on Tech-wide Objectives and Key Results, including metrics, target setting and reporting)

Business Support: Support Tech leaders on Team-level strategy and facilitate cross-pollination of best practices and approaches

Risk Management: Identify, assess, and proactively mitigate program+company risks, issues, and challenges to keep us on track for our goals

Quality Assurance: Ensure that programs meet the highest quality standards and that the deliverables meet or exceed stakeholder expectations.

Performance Metrics: Define and track key performance indicators to measure program success and provide data-driven insights to drive continuous improvement.

Change Management: Implement change management processes as necessary to facilitate the seamless adoption of outcomes & practices within the organization.
The Must-Haves
Technical Competence - The ability to work in deeply technical software development environments, ramping up into context quickly as needed

Strong problem-solving and critical thinking abilities coupled with a proven track record of getting things done

Experience working in Tech organizations and part of Product/Software Development Life Cycle

The ability to construct and deliver clear presentations to senior company executives

The ability to look beyond individual issues to identify broader themes with wider-reaching impact

Experience in analyzing and quantifying complex strategic issues tied to long term business goals

Exceptional communication, writing, presentation and interpersonal skills.

Experience managing complex, cross-functional projects

The creativity and comfort to deal with 'blank sheet of paper' assignments

A natural leader who displays integrity, humility and responsibility,

The ability to empathize and collaborate with stakeholders across functions and at all levels of experience

A self-starter attitude, learning independently and taking the initiative to challenge the status quo

Big-picture thinking - but switching to become detail-oriented when needed

The ability to perform under pressure in a dynamic, fast-paced environment

At least 6-8 years of experience demonstrating the characteristics above
Our Commitment
We recognize that with these individual attributes come different workplace challenges, and we will work with Grabbers to address them in our journey towards creating inclusion at Grab for all Grabbers.
Equal opportunity
Grab is an equal opportunity employer. We owe our success to the talents of our globally-diverse team and the varying perspectives they add to our thriving community.
Recruitment agencies
Grab does not accept unsolicited resumes sent by recruiting agencies. Please do not forward resumes to our job postings, Grab employees or other parts of the business. Grab will not be liable to pay any fees to agencies for candidates hired as a result of unrequested resumes.