Digital and Performance Marketing ManagerPhilippines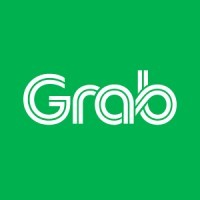 Grab
Marketing & Communications
Philippines
Posted on Tuesday, October 17, 2023
Get to know the team
Grab's Digital & Performance Marketing Team is a team of digital experts and marketers who are passionate about their work. This team leads both traditional and strategic dynamic device buying channels to grow our market penetration and re-engage with existing users, leveraging on internal user operation levers and internal traffic management products to improve user acquisition efficiency as well as deep-diving into the full converting funnels to uplift channel efficiency during each iteration cycle.
Get to know the Role
Data and insight are critical to everything we do, we generate insight from data to gain foresight, not hindsight.
The Digital Country Leader role is responsible for providing critical management for Growth and Marketing teams. This will be fact-based data to identify insights and opportunities to achieve revenue and profit targets.
Responsible for understanding, analyzing, and distributing information critical to the success of the business and to own, develop and execute framework of data and information to improve the commercial performance & user acquisition efficiency as well as deep-diving into the full converting funnels to uplift channel efficiency during each iteration cycle across Grab Verticals. Reporting to the Regional Digital & Performance Marketing Lead.
Key Tasks and Responsibilities
Deliver accurate and insightful reporting to specified time schedules.

Liaise and build relationships with internal and external teams (agency/ media partners) to ensure that team projects are scheduled effectively, driven forward and business expectations are managed.

Strategize BAU media investment guidelines across media channels and digital touchpoints (on and offsite) against master performance KPIs benchmarks.

Continuously improve and optimize BAU media investment efficiencies across media channels and digital touchpoints (on and offsite) to design integrated communications plans including campaign orchestration & marketing automation strategy.
Data Organisation and Reporting
Create ad hoc analyses using data mining and statistical methodologies.

Create high-quality insights that provide the Paid Media Team with access to data for monitoring results and driving operational success.

Leverage internal/external data and reporting to analyze trends and provide input and recommendations to improve category performance metrics

Develop new analytical tools and/or processes to increase productivity, communication, or reporting capabilities across the Digital & Performance Marketing team.

Develop reports, category, and market reviews

Develop capability for Paid Media Team to review weekly, monthly, and annual detailed KPI reports

Develop capabilities for the country teams to self-serve data.
Commercial and Financial Analysis
Develop promotional analyses to improve the return of investment (ROI)

Develop customer cohort and behavior trends for use in medium to long-term forecasts

Investigate variances between actual performance to budget and track business productivity drivers to Key Performance Indicator (KPI)

Develop recommendations to achieve Gross Merchandise Value (GMV) and Revenue targets and provide opportunity identification

Analyze business data to identify macro trends and causation at a strategic category and supplier level

Provide deep-dive analysis support to the Marketing & Growth Team for a new range and promotional development opportunities
Market and Media Landscape Insights
Develop the capability to allow Paid Media Team to effectively negotiate media investment strategies to grow GMV/Revenue & customer engagement

Develop and present case studies as opportunities for media platforms/grab verticals to grow sales

A key input into establishing data and insights to leverage JBP and Terms negotiation

Work across teams internally and externally to gather data central to decision-making

Work with Grab Market research, Digital & CRM Analytics team to identify internal/ external trends and data and also to leverage bespoke research to address specific business challenges
Job Requirements
Must have
Minimum 5 years' experience defining metrics and developing reporting/dashboards that are aligned with critical business needs

Experience in managing dynamic media buy channel operation

Deep insights on channel matrix and buying model. Able to build channel operation methodologies out of rich practices to locate key levers for efficiency uplift, and customize channel strategy and operation plan at different business stages.

Experience working in a fast-paced decision-making environment.

Excellent written and oral communication skills.

Ability to communicate ideas in both technical and user-friendly language.

Proficient with Microsoft Office Suite or related software

Understanding of data visualization concepts.

Demonstrated experience with project management, communicating with leaders, and developing roadmaps.
Nice to have
Past experience in industries such as e-commerce and q-commerce.

Strong in both SQL and Tableau.

Fluent in a wide range of secondary data sources (e.g., Nielsen, IRI, Euromonitor, Innova, Mintel, etc)

Excellent grasp of complex commercial agreements.
Equal opportunity
Grab is an equal opportunity employer. We owe our success to the talents of our globally-diverse team and the varying perspectives they add to our thriving community.
Recruitment agencies
Grab does not accept unsolicited resumes sent by recruiting agencies. Please do not forward resumes to our job postings, Grab employees or other parts of the business. Grab will not be liable to pay any fees to agencies for candidates hired as a result of unrequested resumes.