Senior Security Engineer, CyberDefense (Threat Detection)Indonesia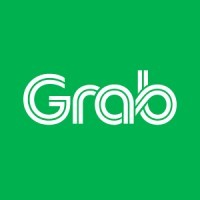 Grab
Indonesia
Posted on Tuesday, October 10, 2023
About Grab
Grab is more than just the leading ride-hailing app in Southeast Asia. We use data and technology to improve everything from transportation to payments and logistics across a region of more than 620 million people. Working with governments, drivers, passengers, and charities, we aim to unlock the true potential of the region by solving problems that hinder progress. Grab began as a taxi-hailing app in 2012 but has extended its product platform to include private car services (GrabCar & GrabShare), motorcycle taxis (GrabBike), social carpooling (GrabHitch), last-mile delivery (GrabExpress), food delivery (GrabFood) and a B2B service for corporate clients (Grab For Work). We are focused on pioneering new commuting alternatives for drivers and passengers with an emphasis on speed, safety, and reliability. Currently, we offer services in Singapore, Indonesia, Philippines, Malaysia, Thailand, Vietnam and Myanmar; however, we have R&D offices in Seattle, Beijing & Bangalore as well. If you share our vision of driving South East Asia forward, apply to join our team today.
Get to know the team
You'll be part of an exciting team that is responsible for the Grab Cyber Defence with the core mission of defending Grab and Grabbers from external and internal threat actors. We do this by detecting, hunting and responding to those threat actors. Cyber Defence continuously prepares by emulating threat actors to test and practice our defenses. Based on the work we do and data we collect, we provide insights to our key stakeholders on current and future threats to Grab.
Get to know the role
You should have 3-5 or more years in a Security Operations Centre where you have strong security operations analytical skills and understand alerts generated by Cyber Security tools and mentored and assisted junior team members. Alternatively, you may have very strong Cyber Security domain knowledge in Pen-testing, Red-team, Digital Forensics, Cyber Threat Intelligence or similar experience and looking for a slight shift.
As a Grab Senior Threat Detection Engineer, your core responsibilities are triaging and finding ways to reduce the mean time to detection and containment of a threat before it becomes a larger threat to Grab. You would be helping the junior and team leads understand and triage alerts as well. You are confident in reaching out to Grabbers directly at all seniority levels and cultures, to determine if an action was a threat to Grab.
You would have improved Security Operations in your previous roles by reducing false positives, creating new alert criteria. You may have done some automation already (SOAR, scripting or engineering) or have good ideas on how to operate in a large scale and complex environment. You have helped out or maybe lead incidents and can work independently given a task. Malware and analysis of obfuscated scripts may have been something you are highly proficient at.
You want to participate in threat hunting and purple team engagements to improve Cyber Defence core mission.
You'll be surrounded by equally driven and passionate individuals and supported via training and given time to learn.
The Day-to-Day Activities:
Review Cyber Security alerts evaluate their severity and escalate as required.

Review alert criteria for host and network intrusions and push them to production. Also produce decision criteria and playbooks for alerts, automating as much as possible.

Mature existing detection rules, and create automated tests and automation workflows to improve the overall detection capability.

Contribute to identifying gaps in the current logging and detection capability and suggest mechanisms to remediate these gaps.

Contribute to threat hunting, purple team efforts searching for unknown malicious activity in our network using the latest threat intel and knowledge of Cyber security.

Respond with the team when an incident occurs, you will be on the front lines of response for the entire company.

Contribute to engaging the overall Grab team, working collaboratively to address Grab's security challenges while understanding business needs.
The Must-haves:
3-5 years of experience in a Security Operations Centre or worked as a Pentester, Red-teamer, Cyber Threat Intelligence, Digital Forensics or Incident Response who wants to make a slight shift.

Ability to work on an on-call basis in a rotating roster.

Some experience working with SIEM.

Some experience conducting triaging and escalation in a Cyber Security Operations environment.

Knowledge of frameworks such as ATT&CK and kill-chain and good communication skills.

Willingness to work in a regional role covering multiple cultures and countries

Working collaboratively with other team members.

Strong, proven track record of delivering results in fast-paced, resource-scarce environments. Assume your favorite tool is not available but that you have the chance to learn a new one.

Ability to handle stress effectively and maintain strong output during triage or incidents.

Curiosity and a relentless drive to understand how complex IT environments work and how detections can be built.

Participated in Incident Response in complex corporate environments.

Experience with multiple security tools/systems/logs (network, EDR, WAF, OS etc.)

Some scripting ability to automate tasks or process large amounts of unstructured data.

Developing security rules in a SIEM platform
The Good-to-have:
Some Cloud knowledge, CI/CD pipelines, Containerisation and bringing a Cyber Security mindset to the mix.

Relevant industry certifications

Cyber Security: SANS GCIH, GMON, GCIA, GCFA, SIEM etc.;

Cloud infrastructure: (AWS, Azure, GCP).

Developing security rules in a SIEM platform, workflows in a SOAR platform and working knowledge of cloud platforms.
Equal opportunity
Grab is an equal opportunity employer. We owe our success to the talents of our globally-diverse team and the varying perspectives they add to our thriving community.
Recruitment agencies
Grab does not accept unsolicited resumes sent by recruiting agencies. Please do not forward resumes to our job postings, Grab employees or other parts of the business. Grab will not be liable to pay any fees to agencies for candidates hired as a result of unrequested resumes.