Manager, Client Partner GrabAdsIndonesia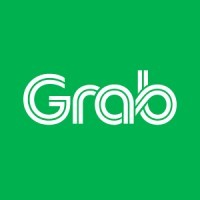 Grab
Indonesia
Posted on Tuesday, October 3, 2023
Life at Grab
At Grab, every Grabber is guided by The Grab Way, which spells out our mission, how we believe we can achieve it, and our operating principles - the 4Hs: Heart, Hunger, Honour and Humility. These principles guide and help us make decisions as we work to create economic empowerment for the people of Southeast Asia.

Get to know our Team
GrabAds is bringing to market innovative, first-of-a-kind advertising products. Encompassing both offline & online, you can see our ads platform at work on the outside & inside of vehicles and also in our app and eventually though audience extensions. What you can't see is the data that powers the ads and pretty much everything else at Grab. We're leveraging our unique data and large, growing user base to offer an advertiser experience that drives business outcomes. At the same time, we're creating value for our users, drivers & merchant partners.

Get to know the Role
We are seeking a highly skilled and experienced Senior Client Partner to join our team at GrabAds. As a Senior Client Partner, you will play a crucial role in managing our diverse portfolio of clients across various industries. Your expertise in client management, sales, and strategic communication will contribute to our continued success in the dynamic world of advertising.
If you are a seasoned professional with a passion for client management, sales, and strategic communication, and if you're excited to contribute to a dynamic and innovative team, we encourage you to apply for this exciting opportunity at GrabAds. Join us in shaping the future of advertising!

The Day-to-Day Activities
Cultivate strong relationships with brands and agencies, leveraging your extensive experience in engaging with senior leaders and top-level management.

Contribute to the smooth execution of campaigns and projects.

Drive results by consistently meeting and exceeding monthly sales targets, showcasing your proven capability in achieving and maintaining ambitious goals.

Leverage your extensive background in pitching to senior leaders and top-level management within prominent brands and agencies. Your communication skills will be pivotal in building and nurturing lasting relationships.

Demonstrate your sales forecasting expertise by providing accurate and insightful projections, aiding in strategic planning and resource allocation.

Showcase your track record of success by consistently delivering against targets and metrics, reinforcing your commitment to achieving and surpassing objectives.

Demonstrate your expertise in managing merchant businesses, contributing an additional layer of advancement to our team's capabilities. Your experience in this area will enhance our ability to cater to a diverse range of client needs.

The Must-Haves
A minimum of 10 years of experience managing clients across diverse industries, demonstrating a comprehensive understanding of client needs and expectations.

Proven ability to thrive in a fast-paced environment, showcasing strong decision-making skills and adaptability.

Experience working with monthly sales targets, consistently achieving and surpassing goals.

Demonstrated success in pitching to and building relationships with top-level management and senior leaders within brands and agencies.

Proficiency in sales forecasting, contributing to effective strategic planning and resource allocation.

Experienced in managing merchant business is additional advancement

Documented track record of meeting and exceeding targets, illustrating your dedication to achieving exceptional results.
Our Commitment
We recognize that with these individual attributes come different workplace challenges, and we will work with Grabbers to address them in our journey towards creating inclusion at Grab for all Grabbers.
Equal opportunity
Grab is an equal opportunity employer. We owe our success to the talents of our globally-diverse team and the varying perspectives they add to our thriving community.
Recruitment agencies
Grab does not accept unsolicited resumes sent by recruiting agencies. Please do not forward resumes to our job postings, Grab employees or other parts of the business. Grab will not be liable to pay any fees to agencies for candidates hired as a result of unrequested resumes.