Assistant Manager, Partner EngagementIndonesia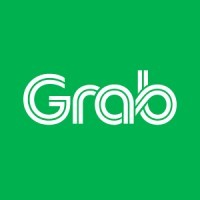 Grab
Indonesia
Posted on Tuesday, August 29, 2023
Life at Grab

At Grab, every Grabber is guided by The Grab Way, which spells out our mission, how we believe we can achieve it, and our operating principles - the 4Hs: Heart, Hunger, Honour and Humility. These principles guide and help us make decisions as we work to create economic empowerment for the people of Southeast Asia.

Get to know our Team

The Central Java and Yogyakarta region team is an established team responsible for running Grab business and operations in the cities within the region. We make an impact by driving to all business units of GrabCar, GrabBike, Grab Express and GrabKios Business operations. We are responsible in developing and driving the right strategy to win the market and shape the ideal supply demand equilibrium while building sustainable business model.
City Operations is fully responsible for all city budgets and targets. The team needs to be able to create quick wins and long term strategy to accelerate growth. The team needs to also have the muscle skills to execute the strategy in a timely manner.

Get to know the Role
We are looking for a Partner Engagement Assistant Manager - North Central Java to lead the supply management in North Central Java, including driver engagement, driver communication, driver acquisition and any initiatives that happen in between. We believe a successful candidate has several key skills such as: engagement, collaboration, leadership, complex problem solving, data analysis, strong business acumen and local behavior understanding.

Fully responsible for managing internal team and external parties such as partners, local governance and communities. Managing the city will vary depend on city characteristics and will need managerial skills to manage the operations in the city.

You will strengthen Grab that already strong presence in your area.

You will maintain the customer both from drivers and passenger satisfaction level in your area.
The Day-to-Day Activities
● Handling Driver community and solve all the problem escalated by them, maintain coverage and Driver availability.
● Liaise with City and Territory Team, also other department to ensure all activities related to Driver are aligned and well executed.
● Executing tactical project related to supply, engagement and acquisition.
● Managing operational aspect as Partner Engagement Assistant Manager for Semarang, including but not limited to:
Create plans to manage supply at the healthy level, including Driver visibility and attribute selling.

Ensure smooth communication to driver and manage noise that might happened during the implementation.

Report activity related to engagement while managing the budget effectiveness.
● You will lead the analytical and conceptual problem solving initiatives with the agility to shift directions as quickly as needed and priority setting.
● Accountable to understand the market and competition dynamics, agile on facing the competitive landscape and driving a viable business.
● Accountable to accept challenging assignments, help leaders make tough decisions, partner and overcome obstacles to deliver results.
The Must-Haves
Bachelors/Master degree preferably in management, analytics, communication, business or engineering.

You showcase excellent leading a teams, collaborative and ability to connect with people across teams.

You are knowledgeable of business process management, identifying, assessing and controlling risk and successful initiatives execution.

You have strong written, oral and presentation communication skills, ability to adjust and guide discussions at multiple levels.

Strong foundation in communication, local person that know local people is a plus.

Minimum of 3 years experience in relevant work as partnership engagement relation.

Self-starter and ability to work well in a fast-paced environment.

Passionate about the social mission and making a positive impact in emerging markets.

Willing to be placed in Semarang to cover all North Central Java Area, local people preferred.
​
The Nice-to-Haves
You have experience with crowd control management or mass handling.

You are an business management experienced that balancing between supply and demand.
Our Commitment

We recognize that with these individual attributes come different workplace challenges, and we will work with Grabbers to address them in our journey towards creating inclusion at Grab for all Grabbers.
Follow us and keep updated!
Equal opportunity
Grab is an equal opportunity employer. We owe our success to the talents of our globally-diverse team and the varying perspectives they add to our thriving community.
Recruitment agencies
Grab does not accept unsolicited resumes sent by recruiting agencies. Please do not forward resumes to our job postings, Grab employees or other parts of the business. Grab will not be liable to pay any fees to agencies for candidates hired as a result of unrequested resumes.