Lead Product DesignerSingapore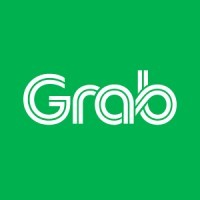 Grab
Product, Design
Singapore
Posted on Wednesday, August 23, 2023
Life at Grab
At Grab, every Grabber is guided by The Grab Way, which spells out our mission, how we believe we can achieve it, and our operating principles - the 4Hs: Heart, Hunger, Honour and Humility. These principles guide and help us make decisions as we work to create economic empowerment for the people of Southeast Asia.
Get to Know the Team
The Comms (Communications) Platform is responsible for building the systems and rails that connect our users to users and business to users. With end-to-end visibility and attribution of engagement on our platform, this team is uniquely positioned to provide real-time insights into the best communication techniques to drive business impact and long-term retention of our users to the ecosystem. Our team is made up of multiple teams across product, engineering, design, data science, analytics, and business. ​We are looking for experienced individuals who are user-centric and data-driven, able to think holistically and creatively, communicate well, and are great team players. We like creative hustlers, people who can think outside the box, influence, and get stuff done even if it seems impossible. We work fast, push the boundaries, and try new things. Sometimes they don't work, so we embrace learning from failures and a culture of lifelong learning.
Get to know the Role:
You will collaborate daily with a diverse set of specialists, including UX designers, researchers, visual designers, product managers, product analysts, and business stakeholders to build great user experiences which deliver business results.

Work with relevant teams to ensure the feasibility of the design.

Research and analyze industry UX/UI trends and competitor sites and strategies.

Turn data from market, industry trends, competitive analysis, and user experience research into user insights.

Participate in user research and testing activities around the Southeast Asia region.

Ensure all versions of project UX/UI documents are complete, current, and stored/ archived appropriately.
The Day-to-Day Activities:
Independently designing products with excellent quality across problem space teams and on strategic initiatives that focus on communication platforms between users and the supporting ecosystem.

Go to the ground with users to directly understand the pain points and opportunities to inform the product strategy and iteration decision.

Work with the product, engineering, and data team to provide the best communication experience that is beneficial for the whole ecosystem.

Work with other project stakeholders to deliver the information architecture, user journey map & wireframe flow.

Work with other designers, content writers, and UX researchers to convert the wireframes into high-fidelity user interfaces.

Plan and contribute to design validation, such as through usability testing and experiments, with a strong ability to define the right MVP scope.

Conduct desk checks of the user interface during the engineering development phase to ensure high-quality implementation.

Conduct & facilitate requirements, design, implementation reviews, and critiques of other people's work to create achievable, measurable & impactful goals.

Research and analyze industry UX/UI trends and competitor experiences & strategies in Communication Platforms.

Regular review of usage quantitative data from analytics to be triangulated with the qualitative insights that will drive the right decision.
The Must-Haves
Online portfolio with a range of interactive samples in User Experience of Chat, Voice, Marketing Tools, and related user communication platforms.

Minimum of 5 years of direct experience in product design, mainly in the domain that enables communication between users to users and platform/business to users.

Excellent understanding of UX design for the web, mobile, or touch devices, including some internal tools and 2 ways of communication.

Good eye for visual design & hands-on experience in user interface design.

Experience with current and relevant design tools like Figma & ProtoPie.

Ability to prototype and demonstrate design concepts to extended stakeholders.

Ability to plan and lead design workshops independently with multiple parties by utilizing best practices methodology in problem-solving.

Ability to test (such as concepts or usability testing) and iterate the design with strong on to the ground insights from users.
Our Commitment
We are committed to building diverse teams and creating an inclusive workplace that enables all Grabbers to perform at their best, regardless of nationality, ethnicity, religion, age, gender identity or sexual orientation, and other attributes that make each Grabber unique.
Follow us and keep updated!
Equal opportunity
Grab is an equal opportunity employer. We owe our success to the talents of our globally-diverse team and the varying perspectives they add to our thriving community.
Recruitment agencies
Grab does not accept unsolicited resumes sent by recruiting agencies. Please do not forward resumes to our job postings, Grab employees or other parts of the business. Grab will not be liable to pay any fees to agencies for candidates hired as a result of unrequested resumes.