Manager, GrabFin Credit RiskVietnam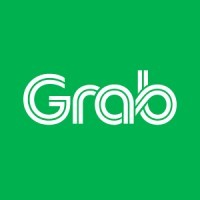 Grab
Vietnam
Posted on Thursday, July 27, 2023
Get to know our Team
The GFin Credit Risk team is responsible for setting up and implementing credit risk management policies and procedures for GFin Vietnam. We collaborate closely with the Data Analytics team to develop cutting edge Credit Algorithm/Models and assist in shaping technological and risk methodology improvements for all the market. The GFin Vietnam team is responsible for end-to-end conceptualization, design, development, execution, and ongoing management of all financial support activities in the Vietnam market.
Get to know the Role
In this role, you will have the unique opportunity to witness the growth of Grab and your professional career as the team embarks on this new journey across all aspects of the credit risk framework; from data integrity to system reporting, and risk/capital methodologies.
The Day-to-Day Activities
You work on developing the core credit framework for the region and implement across markets on the digital payment pay-later product, including merchants and consumer credit risk management, fraud detection and product design.

You assist in development and implementation of data collection, data analytics and other strategies to analyze statistical efficiency and guide decision-making.

You work with data scientists and other functions to deep dive on core credit issues and prioritize business and information needs.

You establish measurements to analyze credit model performance, uncover insights and discern targeted areas for improvements.

You monitor credit performance metrics to identify issues, new and innovative credit processes or feature improvements and business growth opportunities.

You are able to articulate well and effectively conceptualize analysis to various stakeholders.

You help in providing inputs from Credit Risk perspective for regulatory approvals across multiple markets.

You design and implement reports and performance measurement dashboards.
The Must-Haves:
You have Heart, Hunger, Honour and Humility.

You have a master's degree, preferably in Statistics, Mathematics or Economics.

You have at least close to 10 years of relevant work experience in a Credit policy, Credit analytics or insights related role.

You have a strong foundation in data query/manipulation using SQL and data visualization using tools like Tableau.

You are methodical and have the ability to collect, organize and analyze a significant amount of data with attention to detail and accuracy.

You are adept at queries, report writing and presenting findings.

You are dependable, self-motivated and always willing to share knowledge with the team.

You are detail-oriented and manage your time well in a dynamic working environment.

Your prior experience in managing regulatory approvals in SEA region/data mining/segmentation will be an advantage.

Your knowledge of languages like SAS, R, Python, SPSS, Matlab or other tools for statistical analysis will be an advantage.
Follow us and keep updated!
Equal opportunity
Grab is an equal opportunity employer. We owe our success to the talents of our globally-diverse team and the varying perspectives they add to our thriving community.
Recruitment agencies
Grab does not accept unsolicited resumes sent by recruiting agencies. Please do not forward resumes to our job postings, Grab employees or other parts of the business. Grab will not be liable to pay any fees to agencies for candidates hired as a result of unrequested resumes.