Principal Product Designer - PlatformsSingapore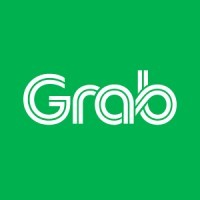 Grab
Product, Design
Singapore
Posted on Friday, July 14, 2023
Life at Grab
At Grab, every Grabber is guided by The Grab Way, which spells out our mission, how we believe we can achieve it, and our operating principles - the 4Hs: Heart, Hunger, Honour and Humility. These principles guide and help us make decisions as we work to create economic empowerment for the people of Southeast Asia.
Get to know our Team:
You'll work with horizontal teams across Platforms, Geo, and Fulfillment and are expected to elevate and evangelize design excellence and act as a catalyst for change while working across strategic initiatives that solve complex new frontiers of business and customer opportunities.
Platform
We're a team that consists of multiple group which are:
Integrity
We protect Grab, Grab's ecosystem and most importantly Grab users from financial loss, reputational damage, as well as ensuring to keep a safe marketplace, while creating delightful and frictionless experiences across the entire user experience

Grab Support
We aspire to provide world class support experiences for consumers, drivers, merchants by always making it easy to receive quality support and being the most adaptive, responsive, and humane part of Grab with empowered agents and intelligent platforms.

Comms
We augment all communications and interactions across Grab by magnifying our unique strength of enabling Grab to provide delightful communication experiences for consumers and partners, while ensuring that our tools & platforms are cost and time efficient for internal users.

Developer Experience
We strive to create a frictionless developer flow that enables Grab engineers to focus on building features which add value for customers
We operate more horizontally and future-focused by working cross-organizationally to anticipate the evolving needs of Grab's ecosystem of services. We also push the scalability and reusability for a consistent & delightful experience for Grab in an efficient and holistic way.

Geo
We develop location based services such as navigation, maps, IoT hardware, crowdsourcing POIs and imagery to improve the efficiency & experience of our platform so as to reduce the stress from drivers to deliver food and pick up / drop off passengers. In superapp we ensure our users are able to search for POIs and discover places easily.
Fulfillment
We form the connections between the merchants, drivers and passengers in fulfilling every demand with a very high level of efficiency and reliability of supply in an affordable way. We also help drivers as our key partners to be their platform of choice by providing flexibility based on their preference (available commitment of working hours, type of jobs and even life goals).
Problem Focus
As of now, we have 2 problems that will be the immediate focus for the role.
Driver's Personalized Gig Platform
Change the way drivers interact with Grab from transactional (trip by trip incentive calculation) to assisting them to achieve their specific goal through multiple earnings opportunities in Grab Ecosystem, including supporting features such as GrabFin (Loan, Insurance, etc) and Bank (GxS).
With this initiative, we hope that we can increase our driver's loyalty and engagement (online hours, job acceptance)
Grab Universal Identity
We have multiple different accounts needed for passengers, drivers and merchants although the person is the same, due to the segregation within our system. We're thinking on how to make it more seamless for single users to use a single identity in Grab Ecosystem which also unify all the data that they have so we can provide the most relevant experience for them.
On top of that, if we can understand other people that are connected to them (i.e. spouse, children, etc), we can do some adjustments in our internal system (safety, recommendation, credit risk, etc) so their connections can also get a seamless experience (different with new people that we totally don't know who they are).
With this initiative, we hope that we can increase more transacting users and their engagement within Grab Ecosystem.
On top of that, some of the current problems that are being solved by the team are:
Provide fair pricing for drivers and passengers based on their effort.

Helping drivers optimize their earnings on their online hours.

Building a one-unified workspace to empower agents to deliver personalized, and intelligent support experience to consumers, drivers and merchants

Reduce harassment in reviews by tackling abusive/inauthentic food and dine-in reviews and ensure that items on Food and Mart menus are legal and compliant through intelligent content moderation.

Reduce in-person incidents (sexual assault, verbal and sexual harassment) and dangerous driving incidents.

Supporting growth on our vertical's fulfillment while balancing efficiency & reliability.

Reduce cost in our platform (agent efficiency, security mechanism, comms channel, etc).

Get to know the Role:
As a Principal Product Designer on the Commerce team, you will own Product Design quality, best practice, vision and strategic initiatives across the Grab organisation. You will work in a highly collaborative fashion, exploring the needs of our users and creating impactful solutions for the business.
If you have a user-centric approach, embrace ambiguity and thrive in collaborative environments, then the Grab Design team is the place for you. We're looking for exceptional designers who are excited by the opportunity to have a major impact on how millions of people across Southeast Asia interact with Grab.
The day-to-day activities
Drive Product Design outcomes and set direction across teams; driving complex, strategic initiatives.

Ensure we deliver the right solutions - addressing value, usability, feasibility and viability, and negotiating any necessary trade-offs with minimal waste, while safeguarding goals.

Uses constructive, data-driven argument to successfully influence senior leadership.

Lead and achieve sustained improvement and efficiency in cross-functional collaboration and alignment across an organisation.

Organise and lead collaborative workshops which generate new business opportunities.

Work largely autonomously in leading discovery and delivery that significantly contributes towards the organisation's targets - acting as force multiplier for the organisation, helping all teams deliver better work.

Leverage a deep understanding of user behaviour, market trends, and technology advancements to identify and pursue innovative opportunities for the business to achieve its goals.

Perform, and lead others across the organisation, in designing flows and interactions for novel, complicated experiences.

Create compelling, distinctive new visual systems and visual languages and own quality across the organisation.

Use advanced prototyping tools and methods to create highly detailed and sophisticated prototypes.

Lead and mentor senior designers in the craft and processes of Product Design - developing training and other mentorship tools to help others improve the design practice.


The must haves:
7+ years Product Design experience.

Portfolio demonstrating design process, solutions and shipped work.

Exceptional communication, presentation, and interpersonal skills.

Extensive experience working on cross-functional product teams.

Exceptional fundamentals in interaction and visual design craft and practice.

Proficiency in Information Architecture, Service Design, User Research, Front-end Development, Accessible Design or Design Systems.

Experience coaching and mentoring others in Product Design.

Excellent knowledge of mobile and front-end web standards and development.

Experience with Figma, Protopie, After Effects or other design tooling.
The nice-to-haves
Experience in Information Architecture, Service Design, User Research, Front-end Development, Accessible Design or Design Systems are all a plus.
Our Commitment
We are committed to building diverse teams and creating an inclusive workplace that enables all Grabbers to perform at their best, regardless of nationality, ethnicity, religion, age, gender identity or sexual orientation and other attributes that make each Grabber unique.
Follow us and keep updated!
Equal opportunity
Grab is an equal opportunity employer. We owe our success to the talents of our globally-diverse team and the varying perspectives they add to our thriving community.
Recruitment agencies
Grab does not accept unsolicited resumes sent by recruiting agencies. Please do not forward resumes to our job postings, Grab employees or other parts of the business. Grab will not be liable to pay any fees to agencies for candidates hired as a result of unrequested resumes.