Conference Logistics Coordinator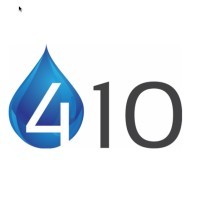 410 Medical
Job Functions:
Marketing & Communications, Operations
Employment Types:
Contractor
Locations:
Durham, NC, USA
Compensation:
USD per year
POSITION SUMMARY The Conference Logistics Coordinator will join the 410 Medical team in our Durham, North Carolina location. This individual will support the business primarily with respect to conference coordination. This is a part-time contractor role that will coordinate activities related to our team attending industry conferences, including registration as well as pre conference and post conference activities. In this position, there will be some duties that must be completed in the office and others that can be completed remotely or from home. Hours will vary based on the conference schedule; expected to be between 5-20 hours per week and will be deadline driven.
There will be weeks with higher volume and in-office requirements to coincide with the timing of conferences the team will attend and this position will support. This is likely to be up to about 5 work days per month.
DUTIES & RESPONSIBILITIES
Coordinate conference operations for 410 Medical including:
Register for conference on direction from the commercial leadership team
Reserve accommodations for the team that will be attending conferences
Reserve booth needs based on commercial leadership team and conference attendee requirements
Meet with the conference attendee and commercial team to determine marketing needs
Coordinate logistics of getting all needed materials to conference
Tracking expenses for conferences
Post conference lead organization and assignments
Streamline and scale pre-conference activities for maximal effectiveness
Other non-conference related projects as assigned by Clinical Leadership
SKILLS & QUALIFICATIONS:
Good organizational skills
Ability to keep team on task and informed
Proficient in Google Docs, and Excel and/or Google Sheets
Ability to flex time up or down based on conference schedule and need to be in the office
Professional manner
Ability to shift focus and effectively juggle multiple projects and stakeholders
OTHER REQUIREMENTS:
Local to the Durham Office and able to perform specific tasks in the office
Ability to lift up to 30 pounds
Successfully complete a basic criminal and credit background check