Student Intern | Marketing Analyst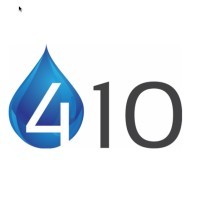 410 Medical
Job Functions:
Marketing & Communications, Sales & Business Development
Employment Types:
Part-time, Intern
Locations:
Durham, NC, USA
Compensation:
USD per year
Company Summary: 410 Medical, based in Durham, NC, is focused on developing innovative technologies to improve resuscitation of critically ill patients. 410's lead product, LifeFlow PLUS, is a handheld portable infuser designed to enable clinicians to more effectively and efficiently deliver fluid and blood products to patients in urgent need of rapid resuscitation.
Position Summary: The Marketing Student Intern will join the 410 Medical team in our Durham, North Carolina location. This individual will support all areas of the organization with a primary focus on supporting the sales and marketing teams. This part-time position will provide experience in a medical devicep environment during the summer of 2022 and will be a combination of both remote tasks and in-office work. At the conclusion of the summer internship, the position will transition to an ongoing 10-hr per week job during the academic school year.
Responsibilities:
Assist with the use, organization, and maintenance of our customer database, Salesforce
Assist with data entry, report development and evaluation for customers and employees
Identify customer leads through various marketing platforms to enhance our target audience
Provide aid with the coordination of email marketing campaigns
Conduct research using medical journals, online resources and industry publications on topics relevant to emergency medicine
Produce marketing deliverables to support the clinical team's education in the field
Other commercial support activities helpful for the company
Requirements:
Pursuing course work toward a Bachelor's Degree, rising sophomore or junior preferred
Must be available to start training/onboarding in April (3 hours a week for 4 weeks)
Demonstrated ability to effectively balance multiple priorities
Strong interpersonal skills and ability to communicate with team members, vendors and customers
Self-motivated, proactive work style with a strong drive for success
Experience with Microsoft Office and Google Suite - Familiarity with social media (Facebook, LinkedIn, Twitter)
Interest in or familiarity with Salesforce CRM tool
Benefits:
Part-time summer internship position (15-20 hours per week) with competitive compensation
Ongoing 10-hr per week position during the school year with ability to work remotely
Opportunity to work for 2 years consecutively with company to enhance knowledge and expertise for future opportunities upon graduation
Summer internship will be a combination of in-person work in the downtown Durham office and remote work