Lead iOS Engineer - IdentityMalaysia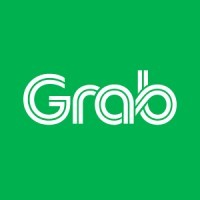 Grab
Software Engineering
Malaysia
Posted on Wednesday, November 15, 2023
Life at Grab
At Grab, every Grabber is guided by The Grab Way, which spells out our mission, how we believe we can achieve it, and our operating principles - the 4Hs: Heart, Hunger, Honour and Humility. These principles guide and help us make decisions as we work to create economic empowerment for the people of Southeast Asia.
Get to know the Team
On Grab's Identity (IAM) team you will be building the best breed registration, authentication and authorization system for all user participants in the Grab ecosystem tailored for SEA markets. This includes Grab services as well as external partner scenarios. Your mission will be to deliver authentication mechanisms that provide strong proof of user identity while minimizing user friction, accommodating mobile, web and voice environments. We take pride in building distributed systems that have a real impact on the lives of millions of users in our endeavor to out-serve the underserved population. Terms such as Idempotency, CAP theorem, Distributed Consensus are not just theoretical terms for us but have a real bearing on the systems we build.
Get to know the Role
We are seeking talented & passionate Engineers with a strong sense of ownership and leadership to join our team. You will be leading complex problem-solving with a group of backend, mobile, and QA engineers.
The Day-to-Day Activities
Lead project development as engineering owner of a group of 5~10 engineers, working closely with product managers to understand the requirements, propose solutions, and coordinate dependencies

Come up with long-term road maps for iOS app architecture on stability and scalability.

Design and write mobile components with Swift, and Flutter to improve the availability, scalability, latency, and efficiency of Grab's services on the Passenger App

Engage in Passenger app stability investigation, application performance analysis, tuning, and optimization

Work closely with the backend team in building modularized reusable components and designing scalable APIs Collaborate with product and experience teams to finalize feature specifications, build prototypes, and design experiments Work with different engineering teams to explore and create new designs/architectures geared toward scale and performance

Participate in code and design reviews to maintain our high development standards

Join on-call rotations to debug production issues and improve system stability
The Must-Haves
A degree in Computer Science, Software Engineering, Information Technology, or related fields

Working experience in mobile application development for 8~10 years

Strong Computer Science fundamentals in algorithms and data structures

Strong understanding of iOS operating system internals, and networking

Strong understanding of different communication protocols with backend and IoT devices

Strong understanding of application performance and ability to perform profiling to find any performance bottlenecks Strong understanding of testing frameworks for unit testing, integration testing, and E2E testing

Highly accountable and takes ownership, with collaborative attitude, and a lifelong learner

Native iOS app development experience UX/UI design exposure and experience in making apps work intuitively and with pixel perfect interfaces

Hands-on experience and understanding with large complex code bases and architectures.

Hands-on familiarity with maintaining large-scale mobile applications.

Hands-on familiarity with databases and at least one data queries language like MySQL or Presto

Hands-on familiarity with CI/CD pipelines for system development and deployment

You can be a good coder in any language (Swift, Objective-C, etc.)

Fluent in spoken and written English

Good communication skills, and a proactive mindset

Able to think critically of the current system in terms of growth and stability
​
The Nice-to-Haves
Prior knowledge and exposure to application security, encryption algorithms, hashing schemes, experience building security products would be a plus

Knowledge of authentication and authorisation standards and protocols like SAML, OAuth2, OIDC, FIDO etc would be a plus. Knowledge in mobile edge computing and mobile side Machine learning Model is a big plus
Our Commitment
We recognize that with these individual attributes come different workplace challenges, and we will work with Grabbers to address them in our journey towards creating inclusion at Grab for all Grabbers.
Equal opportunity
Grab is an equal opportunity employer. We owe our success to the talents of our globally-diverse team and the varying perspectives they add to our thriving community.
Recruitment agencies
Grab does not accept unsolicited resumes sent by recruiting agencies. Please do not forward resumes to our job postings, Grab employees or other parts of the business. Grab will not be liable to pay any fees to agencies for candidates hired as a result of unrequested resumes.