Senior Product DesignerSingapore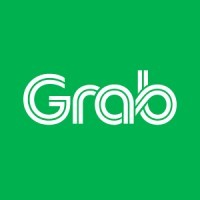 Grab
Product, Design
Singapore
Posted on Friday, November 3, 2023
Life at Grab
At Grab, every Grabber is guided by The Grab Way, which spells out our mission, how we believe we can achieve it, and our operating principles - the 4Hs: Heart, Hunger, Honour and Humility. These principles guide and help us make decisions as we work to create economic empowerment for the people of Southeast Asia.
At Grab, we are working hard to create a unified marketplace that allows consumers easy access to multiple merchants; such that they can find affordable food in a convenient way. We are already leading the way with our delivery business and looking for a Senior Product Designer to join the Deliveries design team and help us create the path for our dining business. From helping customers order through the Grab app while dining out and allowing merchants to use the existing POS systems to manage their dining-in customers, this role will need you to think holistically about the Grab Food ecosystem. Join us if you are interested in carving the future of how people eat out at restaurants.
Get to know the Team
As a Senior Product Designer on the Food/Mart team, you will be part of a group of talented product designers and UX writers who are carving the pathway for the future of online ordering and discovery. Based in Singapore, you will command a high level of autonomy, whilst actively collaborating with product managers, engineers, analysts, and business teams to help shape the future of online ordering and discovery. The future of online food and mart will leverage Grab's ecosystem, focusing on seamless payments, reliable fulfilment, and the establishment of trust-building relationships between consumers, merchants, and driver-partners who deliver the food.
Get to know the Role
As a Product Designer, your role will involve daily collaboration with a dynamic and diverse team of specialists. This includes other Product Designers, Product Managers, Analysts, Engineers, and Business Stakeholders. Together, we strive to build exceptional user experiences that yield impactful business results. You'll partner closely with cross-functional teams to ensure your designs are not just innovative but also feasible, bridging the gap between user needs, technology, and business goals. Staying ahead of the curve will be key! You'll consistently research and analyze the latest industry UX/UI trends and competitor strategies. Your insights will help us keep a pulse on the market and steer our product in a direction that sets us apart. User insights and data will be at the heart of your design decisions. You'll have the exciting responsibility of transforming data from market and user experience research, industry trends, and competitive analysis into compelling user insights to inform your design thinking.
Furthermore, you'll actively participate in user research and testing activities across the Southeast Asia region. This hands-on approach will give you a deeper understanding of our users and provide essential feedback and validation for our designs.
The Day-to-Day Activities
Define consumer experience for discovery and ordering online food and mart, leveraging Grab's ecosystem in payments, fulfillment and communications.

Outline merchant-, driver-partner experience: order creation, allocation, collection, payment verification, order delivery

Deep dive and understand global on-demand apps used by consumers, drivers, businesses

Conduct guerilla, concept, and usability testing for consumer and driver-partner on-demand solutions

Collaborate with stakeholders on information architecture, user journey mapping, wireframe flows for a seamless consumer journey.

Enhance consumer, merchant- and driver-partner experiences across platforms

Deliver design artifacts exemplifying excellence, from ideation to prototyping/validation, inspiring designers

Create high-fidelity prototypes, closely collaborate with engineers, develop and ship top-quality product solutions
​
​The Must-Haves
Minimum 4 years as a product designer

Portfolio showcasing on-demand service industry experience; online ordering and discovery, and online to offline service design experience preferred

Strong understanding of web/mobile UX design and design systems.

Working knowledge of mobile/web front-end development to understand constraints and opportunities.

Ability to create prototypes and experience conducting guerilla testing, concept testing, and low-fidelity user tests to validate hypothesis and fact check assumptions

Keen eye for visual design, hands-on user interface design experience

Proficiency with design tools, e.g., Figma/Figjam, ProtoPie, AfterEffects or similar animation tools.

Ability to present design concepts to stakeholders

Experience in service design, user research, and translating findings into product features/improvements considered a plus
Our Commitment
We are committed to building diverse teams and creating an inclusive workplace that enables all Grabbers to perform at their best, regardless of nationality, ethnicity, religion, age, gender identity or sexual orientation and other attributes that make each Grabber unique.
Equal opportunity
Grab is an equal opportunity employer. We owe our success to the talents of our globally-diverse team and the varying perspectives they add to our thriving community.
Recruitment agencies
Grab does not accept unsolicited resumes sent by recruiting agencies. Please do not forward resumes to our job postings, Grab employees or other parts of the business. Grab will not be liable to pay any fees to agencies for candidates hired as a result of unrequested resumes.