Senior Software Engineer, Mobile (iOS)Indonesia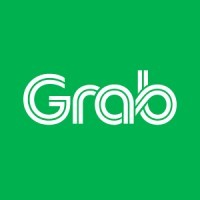 Grab
Software Engineering
Indonesia
Posted on Thursday, October 26, 2023
Life at Grab
At Grab, every Grabber is guided by The Grab Way, which spells out our mission, how we believe we can achieve it, and our operating principles - the 4Hs: Heart, Hunger, Honour and Humility. These principles guide and help us make decisions as we work to create economic empowerment for the people of Southeast Asia.
Get to know the Team
DNA (Demand and Ads) mobile team leverages promotions and advertisements to optimize user experience is a specialized group of professionals dedicated to enhancing user engagement within mobile applications. Our team combines the skills and responsibilities of mobile app development with the strategic use of promotions and ads to create a more engaging and user-friendly experience.
In order to optimize Grab's various services, our team should employ data-driven strategies such as user segmentation, geolocation-based promotions, and in-app ads while collaborating with multiple teams and components include partnering with local businesses and restaurants for cross-promotions, analyzing user feedback and survey data. Additionally, the team should focus on user engagement promotions, A/B testing, and continuously monitor ad performance. This multifaceted approach, involving various stakeholders and components, prioritizes user privacy and delivers a personalized and valuable user experience.
Get to know the Role
We are seeking senior iOS Engineers who are highly experienced professionals responsible for leading the development of iOS applications. They excel in app development, architectural design, code review, and mentoring, ensuring app performance and adherence to best practices. Their expertise includes user interface design, API integration, security implementation, and device compatibility, making them valuable assets in delivering high-quality iOS apps.
The Day-to-Day Activities
App Development: Create, enhance, and maintain the Grab app.

Ad Integration: Ensure seamless ad and promotion integration.

User Engagement Features: Develop features for better user engagement.

Collaboration with QA and UX: Work closely with QA and UX teams.

Performance Monitoring: Continuously monitor app performance.

Code Reviews: Engage in code reviews for quality assurance.

Documentation: Document changes and integrations.

End-of-Day Review: Evaluate daily progress and plan for the next day.
The Must-Haves
Strong CS fundamentals (with competencies in algorithms and data structures).

Proficient in Swift, XCode, UIKit, SwiftUI, Version Control .

Good understanding of UX/UI design exposure and in making apps work intuitively and with

pixel perfect interfaces.

Familiar with MVVM and Clean Architecture.

More than 4 years of of mobile engineering experience with a track record of building

complex applications
The Nice-to-Haves
A degree in computer science, software engineering, information technology or related fields.

Up-to-date on the modern iOS programming paradigm

Working knowledge of several architectural approaches, caching, data storage and security.
Our Commitment
We recognize that with these individual attributes come different workplace challenges, and we will work with Grabbers to address them in our journey towards creating inclusion at Grab for all Grabbers.
Equal opportunity
Grab is an equal opportunity employer. We owe our success to the talents of our globally-diverse team and the varying perspectives they add to our thriving community.
Recruitment agencies
Grab does not accept unsolicited resumes sent by recruiting agencies. Please do not forward resumes to our job postings, Grab employees or other parts of the business. Grab will not be liable to pay any fees to agencies for candidates hired as a result of unrequested resumes.