Senior Data ScientistChina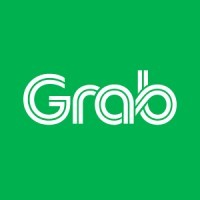 Grab
Data Science
China
Posted on Friday, October 20, 2023
Life at Grab
At Grab, every Grabber is guided by The Grab Way, which spells out our mission, how we believe we can achieve it, and our operating principles - the 4Hs: Heart, Hunger, Honour and Humility. These principles guide and help us make decisions as we work to create economic empowerment for the people of Southeast Asia
Get to know the Team
The data science team develops data mining, machine learning and various algorithms to optimize user experience and the efficiency of the platform. The technologies are also externalized as SaaS products.
Get to know the Role
We are currently hiring a senior NLP engineer to join our Beijing office to participate in the development of language models and their applications. This person will work closely with products and business to create end to end solutions and generate commercial value.
The Day-to-Day Activities
Understand and communicate business requirements;

Participate in the algorithm development, fine-tuning and implementation of large models;

Explore application deployment in various scenarios using technologies such as fine-tuning and search;

Present and demonstrate technical achievements through documents and other means;

Actively participate in business and product planning
The Must-Haves
Master's degree or higher in Computer Science or related fields;

Familiarity and understanding of the principles of deep learning Transformer frameworks;

Experience in developing and deploying applications based on large model APIs and open-source large models;

Experience in fine-tuning large models;

Solid coding skills, proficient in Python and C/C++ languages;

Proficiency in using mainstream deep learning frameworks such as PyTorch, TensorFlow or MxNet to develop models;

Excellent written and verbal communication skills, including proficiency in English;

Strong interest in productization and commercialization of technology.
The Nice-to-Haves
Experience in participation and contribution to open-source communities;

Published papers at top-tier conferences;

Experience in end-to-end application deployment.
Our Commitment
We are committed to building diverse teams and creating an inclusive workplace that enables all Grabbers to perform at their best, regardless of nationality, ethnicity, religion, age, gender identity or sexual orientation and other attributes that make each Grabber unique.
Grab是东南亚领先的Super App,集成了外卖,打车,支付,信贷等业务,在东南亚市场处于领先 位置。 Grab的数据科学团队负责研发数据挖掘、机器学习、深度学习、运筹优化算法、模型和平台,优 化每一个用户的体验和平台的运营效率。 我们的技术不仅在内部应用场景中不断产生价值,也在通过云服务的形式对外部的企业提供服 务。
Grab的数据科学团队负责研发数据挖掘、机器学习、深度学习、运筹优化算法、模型和平台,优 化每一个用户的体验和平台的运营效率。 我们的技术不仅在内部应用场景中不断产生价值,也在通过云服务的形式对外部的企业提供服 务。
现在北京办公室诚招资一名高级算法工程师参与语言模型的研发和应用开发工作,目标是在跟踪 最新的技术进展的基础上设计创新的解决方案,完成端到端的技术实现和系统迭代,紧贴产品和 业务创造商业价值。
岗位职责:
业务需求理解与沟通;

参与大模型相关的算法研发、微调、工程实施的开发迭代;

利用微调、搜索等技术在多个场景下的探索应用落地;

以文档等多种方式呈现和展示技术成果;

积极参与业务和产品规划。
任职要求:
在计算机相关领域取得硕士以上学历;

研究和了解过深度学习Transformer框架原理;

具备基于大模型API和开源大模型开发,部署应用的经验;

具备微调大模型的经验;

扎实的代码能力,熟练掌握Python 和 C/C++语言;

熟练使用主流深度学习框架例如PyTorch, TensorFlow或者MxNet开发模型;

优秀的书面和口头沟通能力,并具备英语沟通能力;

对技术产品化和商业化有浓厚的兴趣。
加分项(任一项):
开源社区参与和贡献经验;

顶级会议上论文发表经历;

端到端应用落地经验。
Equal opportunity
Grab is an equal opportunity employer. We owe our success to the talents of our globally-diverse team and the varying perspectives they add to our thriving community.
Recruitment agencies
Grab does not accept unsolicited resumes sent by recruiting agencies. Please do not forward resumes to our job postings, Grab employees or other parts of the business. Grab will not be liable to pay any fees to agencies for candidates hired as a result of unrequested resumes.