Principal Product Manager - FleetsIndonesia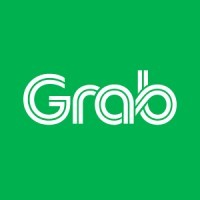 Grab
Product
Indonesia
Posted on Tuesday, October 3, 2023
Life at Grab
At Grab, every Grabber is guided by The Grab Way, which spells out our mission, how we believe we can achieve it, and our operating principles - the 4Hs: Heart, Hunger, Honour and Humility. These principles guide and help us make decisions as we work to create economic empowerment for the people of Southeast Asia.
Get to know the Team
In Grab, we provide drivers with rental vehicles from Grab's own fleets. We believe that beyond merely providing access to a vehicle, Grab can improve drivers' productivity and experience with designed-for-purpose vehicles and rental products.
The Fleets team within the Fulfilment organization is responsible for building products that create a driver-centric ecosystem that brings together software with vehicle hardware. One example is the provision of purpose-built vehicles that come with large displays for increased productivity and earning potential. The other example is the building of a flexible rental platform that allows drivers to share vehicles with each other to reduce rental costs. Lastly, this team is also responsible for using tech to power our rental operations. Operational efficiencies will not only ensure the sustainability of Grab, but also passing on cost-savings to drivers and consumers.
Get to know the Role
You are customer-centric and able to discover and empathize with customer pain points.

You are experienced in crafting delightful products that are easy to use.

You are a master communicator who will work to bring teams together to drive towards a singular goal of making a product successful.

You are able to use data to drive decisions, measure product performance, and communicate impact and get buy-in from senior executives.

You are disciplined & persevering and understand that product management is both an art and science.

The Day-to-Day Activities
Develop innovative and best-of-class products that uniquely serve our consumers, driver partners and merchant partners.

Collaborate with engineering, design, analytics and data science to define an ambitious product strategy, develop and maintain a prioritized product backlog, and execute on delivering great experiences for users.

Define and communicate product requirements and specifications by thinking creatively and rigorously about how to solve problems that have never been solved before at this scale.

Partner with product marketing and business counterparties and other stakeholders on innovative and well defined go-to-market plans.

Launch minimum-loveable-products based on quantitative and qualitative data on user behaviour and experimentation, as well as being able to continuously iterate your product to enable more delightful customer experience.

Define success metrics and consistently measure the impact of your work.

The Must-Haves
5+ years experience in senior product management at a tech software company, with demonstrable success in launching new products / features with clear impact;

Excellent written and verbal communication skills.

Excellent analytical skills and creative problem-solving skills.

Empathy for users and a drive to discover and resolve their pain points.

Excellent business acumen, customer-centric, team and results-oriented.

The Nice-to-Haves
Bachelors in computer science, software engineering, information technology, business, finance, economics or related fields.

Demonstrated success in core mobility platforms, online food ordering, grocery ordering, parcel delivery, e-commerce, payments or financial services at scale.

Experience designing product strategies for a certain product area / scope.

Solid ASEAN/ APAC exposure.

Entrepreneurial or startup experience.

Experience working with distributed teams.
Our Commitment
We recognize that with these individual attributes come different workplace challenges, and we will work with Grabbers to address them in our journey towards creating inclusion at Grab for all Grabbers.
Equal opportunity
Grab is an equal opportunity employer. We owe our success to the talents of our globally-diverse team and the varying perspectives they add to our thriving community.
Recruitment agencies
Grab does not accept unsolicited resumes sent by recruiting agencies. Please do not forward resumes to our job postings, Grab employees or other parts of the business. Grab will not be liable to pay any fees to agencies for candidates hired as a result of unrequested resumes.