Senior Data Scientist (Analytics) - MobilityMalaysia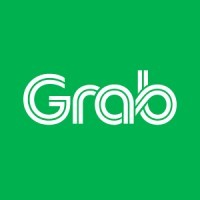 Grab
Data Science
Malaysia
Posted on Monday, August 14, 2023
Life at Grab
At Grab, every Grabber is guided by The Grab Way, which spells out our mission, how we believe we can achieve it, and our operating principles - the 4Hs: Heart, Hunger, Honour, and Humility. These principles guide and help us make decisions as we work to create economic empowerment for the people of Southeast Asia.
Get to Know the Team:
The Mobilities Analytics teams look into the ever-critical functions of Transport, Grab for Business & Grab Gifts. You would be joining the Transport analytics team, striving to solve some of the most pertinent problems for the Transport industry as it recovers strongly from the impact of the pandemic over the past couple of years. There are really exciting problems within the domain, from solving customer booking experience and retention to supporting massive new product launches around affordability and newer ride modes.
The Analytics team's mission is to use data and experimentation to advance product innovation. We love building hacky products to test and iterate what's best for our customers. As we ship multiple products every week, it means we have to fine-tune models, run and evaluate hundreds of experiments weekly! We are looking for experienced data scientists to build a center of data excellence for Product & Experimentation in a diverse range of tech families. Your role is to guide a data-first approach to product thinking, design controlled experiments, and be objective while evaluating results, all of this while working with stakeholders to evaluate new and innovative product and business ideas! You will help developers, designers & product managers across the company with recommendations on how to learn from unexpected results, study underlying causes for them, and iterate on the next set of products to build for our users.
Get to Know the Role:
You will be working closely with various teams within a business line (Product, Business, Engineering, Design, and Data Science) to understand data requirements, identify and track key metrics, and provide data-driven insights. You will also work with stakeholders to evaluate the feasibility of new business/product ideas and provide appropriate recommendations.
The Day-to-Day Activities:
Understand business objectives and deep-dive into existing data to recommend new product ideas to solve the most impactful customer problems

Use data to identify trends, spot anomalies and delve deeper into their root causes

Use your number-crunching and slide-maker skills to use and present data beyond just numbers. Hone your data storytelling skills through visualization techniques by building dashboards and presenting insights to a non-technical audience!

Discuss and align with stakeholders on key product metrics, design and propose experimentation strategies

Launch A/B tests, analyze experiment results, and provide recommendations

Design and own frontend and backend data specs for new products, while collaborating with engineering teams to ensure accurate and timely data collection

Develop and maintain data pipelines to fulfill product reporting requirements

Mentor junior team members, supporting their professional development in both hard and soft skills

Identify frequently occurring hypotheses and problem statements that can be generalized into common patterns. Develop scalable analytical frameworks and solutions to allow for solving repetitive problems in a more efficient manner

Role-model high standards of rigor in how we do measurements, experimentation, analyses, and recommendations. Safeguard the integrity of how data is used and understood to ensure we maintain objectivity in our reasoning, actions, and decision making

Evaluate the feasibility of developing new products, and participate in user research to validate customer problems
The Must-Haves:
3+ years of experience working in data-related and/or quantitative fields, including but not limited to Analytics and Applied Data Science

Fluent with SQL, Python, R, or other scripting/programming languages to problem-solve. Experienced with working with very large datasets

Strong data visualization and storytelling skills. Experience in creating dashboards using Tableau or other visualization tools. Knowledge of Azure tool stack (Databricks, PowerBI, Azure Data Explorer) will be a plus

Effective communication and collaboration skills and the ability to present complex subjects coherently to diverse audiences comprising generalists and specialists

Self-motivator and an ability to learn independently

Ability to deliver on tight timelines and move quickly with cross-functional teams to partner or lead decision-making while maintaining high attention to detail

A cultural role model of our 4Hs: Honour, Humility, Hunger, and Heart
The Nice-to-Haves:
Relevant industry experience (preferably in an Internet or 'Direct to Consumer' company with high-velocity data and scaled controlled experiments) and/or prior experience with Product Management or business-facing operations will be a plus

Experience with designing and concluding controlled A/B experiments

Prior experience with supervised (eg: predictive modeling - regressions/classifications) and unsupervised (eg: clustering, segmentation) ML algorithms
Our Commitment
We recognize that with these individual attributes come different workplace challenges, and we will work with Grabbers to address them in our journey towards creating inclusion at Grab for all Grabbers.
Follow us and keep updated!
Equal opportunity
Grab is an equal opportunity employer. We owe our success to the talents of our globally-diverse team and the varying perspectives they add to our thriving community.
Recruitment agencies
Grab does not accept unsolicited resumes sent by recruiting agencies. Please do not forward resumes to our job postings, Grab employees or other parts of the business. Grab will not be liable to pay any fees to agencies for candidates hired as a result of unrequested resumes.