Lead Product Manager - SafetyMalaysia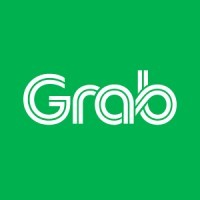 Grab
Product
Malaysia
Posted on Tuesday, July 25, 2023
Life at Grab
At Grab, every Grabber is guided by The Grab Way, which spells out our mission, how we believe we can achieve it, and our operating principles - the 4Hs: Heart, Hunger, Honour and Humility. These principles guide and help us make decisions as we work to create economic empowerment for the people of Southeast Asia.
Get to Know the Team
Grab is deeply committed to the safety of all the users on our platform. The Mission of Grab's Safety Product Tech team is to serve everyone every day by consciously giving confidence at scale across all interactions.
Grab's Safety Product team is a mission-driven team that is creating world-class products and technology to ensure safety throughout the user journey across the various services offered by the company. Some of the safety features developed by the team include face verification, on-trip ride monitoring using GPS and phone sensors, Share-my-ride enabling route sharing, emergency buttons in the Grab app, in-car audio recording, and safety training programs for drivers to name a few. The Safety Product team works closely with local law enforcement agencies, government regulators, and other stakeholders to ensure that safety remains a top priority for Grab and its users.
Ensuring Safety is a unique challenge.
Get to Know the Role
As the Lead Product Manager in the Safety team, your role entails envisioning and implementing a product roadmap and go-to-market strategy for various essential product offerings. These offerings are designed to prevent accidents and deter bad actors from committing crimes and causing harassment on our platform while ensuring a seamless experience for genuine users. You will be at the forefront of driving innovation and incorporating cutting-edge technology and design while establishing clear objectives to guide a cross-functional team toward success. To be successful in this job, PM should be user-centric and data-driven, able to think holistically and creatively, communicate well, and be great team player. We like creative hustlers, people who can think outside the box, influence, and get stuff done even if it seems impossible. We work fast, push the boundaries, and try new things. Sometimes they don't work, so we embrace learning from failures and a culture of lifelong learning.
Be the pod leader for a group of engineers, designers, analysts, and data scientists, and be responsible for the team and its objectives.

Define and create the product strategy and roadmap for your problem space.

Collaboratively solve for high impact problem statements by identifying solutions and driving them from idea to development to rollout and experimentation.

Be the champion for excellence in user experiences and product quality.

Define and track against success that measures the impact of your work.
The Day-to-Day Activities:
Internalize and deeply understand Grab's mission and strategies, user behaviour and changing safety trends.

Distill vision and strategy for your pod, get all members of the cross-functional team motivated.

Be incredibly truth-seeking. Collect whatever data is necessary to inform product direction, whether in the form of competitive intel, rider behavior or other business metrics. Solicit and embrace critical feedback.

Drive cross-functional teams to set qualitative objectives and quantitative goals.

Drive innovation, definition, deliverables planning (roadmap), and design of entirely new Safety products and product features to deliver against company goals.

Monitor and measure launched products and feed learnings back into product development process.

Clearly communicate product plans, benefits, and results, as appropriate, to a spectrum of audiences, from internal stakeholders to all Grab employees to riders.
The Must-Haves:
5+ years of experience as a product manager building digital products.

Demonstrated ability to independently operate in a complex and ambiguous environment, constructing clear strategies and roadmaps supported by analysis and data from loosely defined priorities and goals.

Demonstrated success in creating and managing products through the full software product lifecycle.

Degree in computer science, software engineering, information technology, business, or a related field.

Excellent verbal and written communication skills and the ability to articulate complex concepts and strategies to all levels from executive leadership to engineering and operations.

Passion for the tech industry and building delightful product experiences with an ownership mindset to learn, influence, and not shy away from hard stuff to meet objectives.

Be a team player, live our values, and contribute to the broader objectives of Grab to achieve our mission to create economic empowerment for the people of Southeast Asia.
Our Commitment
We recognize that with these individual attributes come different workplace challenges, and we will work with Grabbers to address them in our journey towards creating inclusion at Grab for all Grabbers.
Follow us and keep updated!
Equal opportunity
Grab is an equal opportunity employer. We owe our success to the talents of our globally-diverse team and the varying perspectives they add to our thriving community.
Recruitment agencies
Grab does not accept unsolicited resumes sent by recruiting agencies. Please do not forward resumes to our job postings, Grab employees or other parts of the business. Grab will not be liable to pay any fees to agencies for candidates hired as a result of unrequested resumes.